MASTERS OF MAGIC online - UNITED MAGICIANS FOR THE WORLD
Ve dnech 22., 23. ,24. a 25. října proběhne kouzelnická událost tohotu roku!
Organizátoři populární světového kongresu Masters of Magic ve spolupráci s FISM připravili největší crowdfundigový projekt v oblasti kouzelnického umění UNITED MAGICIANS FOR THE WORLD. Během těchto mimořádných čtyř dnů je pro vás připraveno:
100 hodin magie

100 skvělých umělců

100 live show
United Magicians for the World je největší projekt, který kdy byl vytvořen, aby pomohl mladým kouzelníkům, kteří v rámci celosvětové koronavirové pandemii utrpěli a nemohou se zúčastnit soutěží FISM.
"Sníme o vytvoření něčeho zvláštního, co si každý v magii může pamatovat nejen z hlediska video obrazovek, ale také s emocionálním kontaktem, který umožňuje, aby se naše láska k magii stala jedinečným zážitkem, který spojuje digitální svět se skutečným světem, a to vše tím, že pomáhá ostatní. Je to šílený projekt, a nikoli podnikatelský. Proto to považuji za crowdfunding. Všechno bude věnováno mladým kouzelníkům v nouzi a spravováno přímo FISM. Pokud nepomůžeme mladým lidem, magie se nebude vyvíjet a bude mít problémy přežít."
Webové stránky a vstup do této konference zde: >>>UNITED MAGICIANS FOT THE WORLD<<<
Účastnický poplatek a vstup je ZDARMA!
Je pro vás připravena řada místností pro živé "Jam sessions", kde mohou všichni nadšenci komunikovat a sdílet nápady v různých oblastech zájmu, například:
• Close-Up
• Stage Magic
• Mentalism
• Bizarre Magick
• Escapology
• Comedy Magic
• Spoken Magic
• Zoom Magic
• History & Collecting
CEST UTC+2
12AM – 01AM – Opening Ceremony with Max Maven – Artist: Jeff McBride
01AM – 02AM – Breakout Room: Jeff McBride Workshop
01AM – 02AM – Artist: Francesco Fontanelli
02AM – 03AM – Artist: Simon Pierro
03AM – 04AM – Artist: Luca Mercatelli
04AM – 06AM – Artist: Paul Daniels – Memories
06AM – 07AM – Artist: Artist: René Lavand – Memories
07AM – 08AM – Artist: Jason Latimer – Interviewed by Max Maven
08AM – 09AM – Artist: The Great Tomsoni – Memories
09AM – 10AM – Artist: Simone Ravenda
10AM – 11AM – Artist: Perseus Akromanis
11AM – 12PM – FISM Guests: Domenico Dante, Andrea Baioni, Peter Din, Christina Nyman, Priska Walther, Xavier Tapias
12PM – 01PM – Artist: Gianni Mattiolo
01PM – 02PM – Artist: Eric Chien
02PM – 03PM – Artist: Diego Minevitz
03PM – 04PM – Artist: Xavier Tapias
04PM – 05PM – Artist: Boris Wild
05PM – 06PM – Artist: Andy Nyman & Richard Wiseman
06PM – 07PM – Artist: Andrew Basso
07PM – 08PM – Artist: Javier Botia
08PM – 09PM – Artist: Ollie Mealing
09PM – 10PM – Artist: David Merlini
10PM – 11PM – History & Collecting: Ken Trombly
11PM – 12AM – Artist: Franz Harary – Interviewed by Luis De Matos
CEST UTC+2
12AM – 01AM – Artists: Connie Boyd & Laura Soler
01AM – 02AM – Artist: Richard Turner
02AM – 03AM -Artist: Erix Logan
03AM – 04AM – Jam Session: Close Up Magic
04AM – 05AM – Jam Session: Cups & Balls
05AM – 06AM – Artist: David Kaye
06AM – 07AM – Artist: Christopher Barnes
07AM – 08AM – Artist: Kevin Li
08AM – 09AM – Artist: Jan Logeman
09AM – 10AM – Artist: Cédric Bertox
10AM – 11AM – Artist: Paul Wilson
11AM – 12PM – FISM: Peter Din
12PM – 01PM – Artist: Adrien Quillen
01PM – 02PM – Artist: Axel Hecklau
02PM – 03PM – Artist: Billy Debu
03PM – 04PM – Artist: Myung-Joon Lee
04PM – 05PM – Artists: Jack Nobile & Hyde
05PM – 06PM – Artist: Caroline Ravn
06PM – 07PM – Artist: Stuart McDonald
07PM – 08PM – Artist: Ernesto Planas
08PM – 09PM – Artist: Hector Mancha
09PM – 10PM – Artist: Arturo Brachetti – Int. Luis De Matos
10PM – 11PM – History & Collecting: Marco Pusterla
11PM – 12AM – Artist: Dani DaOrtiz
CEST UTC+2
12AM – 01AM – Jam Session: Close Up Magic
01AM – 02AM – Artist: Matteo Filippini
02AM – 03AM – Artist: Max Maven
03AM – 04AM – Jam Session: Stage Magic
04AM – 05AM – Artist: Morgan Strebler
05AM – 06AM – Artist: Rocco Silano
06AM – 07AM – Artist: Nikola Arkane
07AM – 08AM – Jam Session: Zoom Magic
08AM – 09AM – Jam Session: Elastic Magic
09AM – 10AM – Artist: Lu Chen
10AM – 11AM – Artist: Christian Schenk
11AM – 01PM – Special Event: CREATIVE PANNEL ABOUT CREATIVITY with Kevin James, Gaetan Bloom, Rafael Van Herck, Adrian Soler
01PM – 02PM – Artist: Jean Xueref
02PM – 03PM – Artist: Giancarlo Scalia
03PM – 04PM – Artist: Ian Rowland
04PM – 05PM – FISM: Auclair Renée Claire, Andrea Baioni
05PM – 06PM – Artist: Lloyd Barnes
06PM – 07PM – Artist: Karl Hein
07PM – 08PM – History & Hand Shadows: Aldo Ghiurmino, Mario Raso
08PM – 09PM – History & Collecting: Jim Kleefeld
09PM – 10PM – Artist: Anca & Lucca
10PM – 11PM – Artist: Michael Vincent
11PM – 12AM – Artist: Xavier Mortimer – Int. Luis De Matos
CEST UTC+2
12AM – 01AM – Jam Session: Fire Magic
01AM – 02AM – Artist: Mahdi Gilbert
02AM – 03AM – Jam Session: Coin Magic

CET UTC+1*
02AM – 03AM – Artist: Armando Lucero
03AM – 04AM – Artist: Greg Frewin
04AM – 05AM – Artist: Coming Soon
05AM – 06AM – Jam Session: Bizarre Magic
06AM – 07AM – Artist: Mugnoz Miguel
07AM – 08AM – Jam Session: Street Magic
08AM – 09AM – Artist: Jaana Felicitas Scandariato
09AM – 10AM – Artist: Davide Calabrese
10AM – 11AM – Artist: Christian Engblom
11AM – 12PM – Artist: Coming Soon
12PM – 01PM – Artist: Gazzo
01PM – 02PM – Artist: Luis De Matos
02PM – 03PM – Artist: Laurent Piron
03PM – 04PM – Artist: Flip Mattia
04PM – 05PM – Artist: Matthew Le Mottée
05PM – 06PM – Artist: Shawn Farquhar
06PM – 07PM – Artist: Ondřej Pšenička
07PM – 08PM – Artist: Paulino Gil
08PM – 09PM – History & Collecting: Richard Hatch
09PM – 10PM – Artist: Otto Wessely
10PM – 11PM – Artist: Paul Nardini
11PM – 12AM – Artist: Coming Soon
*Standard time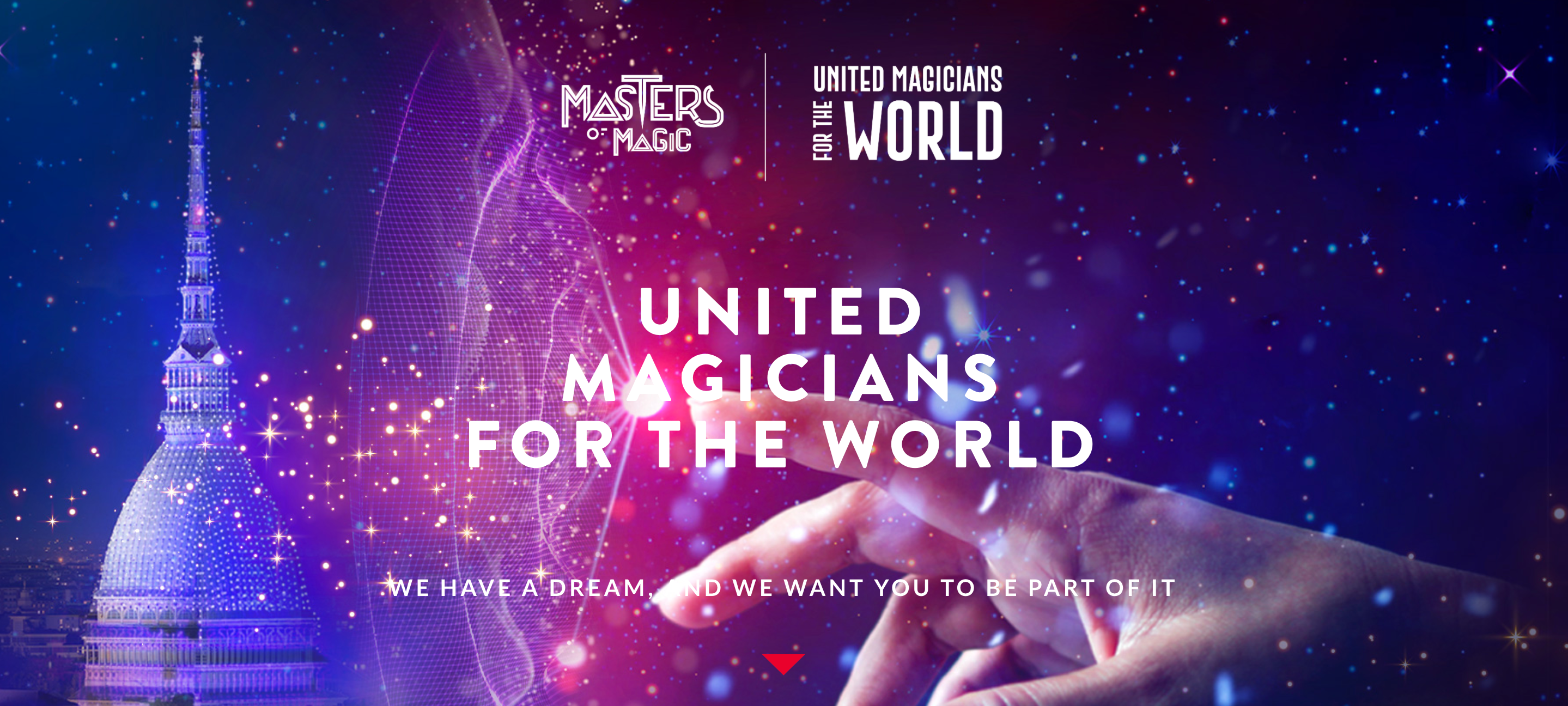 Nahoru